Cheadle House De Vere Venue Wedding Venue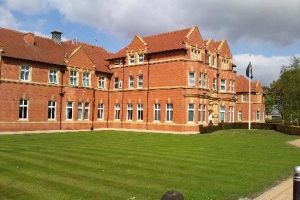 Arriving at this magnificent Grade II listed Victorian mansion house, sensitively restored to its former glory, is just the start of the memories. Looking upwards from the Reception area, the original old wooden beams stretch across the open atrium, while the recently refurbished interior is filled with calm modern tones and strikingly stylish furnishings.
It's hard to believe that this impressive 19th century building was once part of Cheadle Royal Hospital. Located near south Manchester, at the end of a landscaped Business Park, Cheadle House is now the perfect backdrop for your wedding. But it offers much more than historic grandeur. Here it's the little details that make all the difference and our experienced wedding co-ordinator will help plan everything to perfection.
Default Text Wedding Cars by Horgans Cars.