Nunsmere Hall Hotel Wedding Venue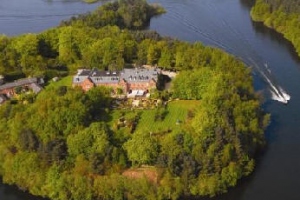 Wedding Venue of Distinction One of the most important decisions you will have to make, after your personal commitment to each other, will be your choice of wedding venue. The venue is the frame that surrounds and captures the beauty and elegance of your Wedding day. Nunsmere is unique. One of the county's finest luxury hotels, this grand Edwardian house is romantically positioned on an island setting in the heart of the ancient Delamere Forest in the beautiful Cheshire countryside. Surrounded on three sides by a magnificent lake and with superb grounds incorporating parkland and a charming Italian sunken garden, Nunsmere Hall Hotel is surely the ultimate wedding venue in Cheshire for your special day. From your initial enquiry to the moment you are welcomed into the beautiful Hall as newlyweds, our aim is to treat you as treasured, personal guests.
Default Text Wedding Cars by Horgans Cars.