Styal Lodge Wedding Venue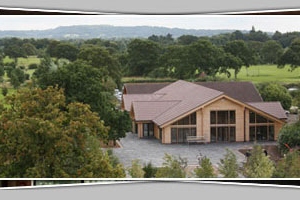 Styal Lodge is about creating a venue that is completely one of a kind.
We have researched every aspect of the design of the Lodge to ensure it is the ultimate wedding venue. The Lodge is a family run business from the first idea, to construction, and finally the running of the venue. The Lodge is located within the grounds of Styal Golf Club.
Our family built Styal Golf Club sixteen years ago and we have been running it successfully ever since. The club has expanded hugely over this period and now has an 18 hole golf course, par 3 course, a large driving range and club house.
Styal Lodge Wedding Cars by Horgans Cars.